Cannington Physiotherapy
20 Pattie St, Cannington, WA 6107
Contact: Cannington Physiotherapy
P: 08 9351 8737
F: 08 9350 5908
Opening Hours
Weekdays - 7am to 7pm
Saturdays - 8:30am to 2:30pm
Services
Physiotherapy
Pilates
Hydrotherapy (Water Based Rehabilitation)
Massage Therapy
Rehabilitation Program
Acupuncture (Dry Needling)
Real Time Ultrasound
Pre-employment Assessments
Worksite and Ergonomic Assessment
Manipulative Physiotherapy
Fit for Life Over 55's Exercise Classes
Womens Health
Our Team
Ian Taunt
Our senior physiotherapist and co-principal, Ian Taunt, continued his physiotherapy study and completed a Masters in Manipulative Physiotherapy at the University of Western Australia in 2006. He has over 15 years of private practice experience at Cannington Physiotherapy and treats a wide range of musculoskeletal disorders. He has a major clinical interest in the management of spinal and shoulder disorders. Ian is involved in occupational and corporate health and provides on-site physiotherapy for various companies. He has fostered close working relationships with corporate clients to instigate appropriate functional capacity assessments ensuring good employment retention rates and minimal work related injuries. Ian is closely affiliated with various professional bodes including the Australian Physiotherapy Association, Active Physiotherapy Group and the Physiotherapy Board of Australia.



Ida Woodland
Our senior physiotherapist and co-principal, Ida Woodland, completed her physiotherapy degree in 1991 with a distinction+. Ida has over 20 years of private practice experience, and has been affiliated with the Cannington Physiotherapy practice since 1995. Ida has an extensive musculoskeletal expertise for patients with back and neck problems. Her special interests include acupuncture and myofascial release. Ida is a Pilates instructor and enjoys participating in Pilates herself as well as advising Pilates strengthening exercises for patient rehabilitation. Having spent part of her childhood in Croatia, Ida speaks Croatian as well as some Italian.
Steve Holle
Steve graduated in physiotherapy from the University of Notre Dame in 2006. On graduation he gained experience at several different practices around Perth as well as working with the East Fremantle Football Club as the physiotherapist for their Colts side. From these experiences Steve has developed expertise dealing with sporting injuries diagnosis and rehabilitation so that patients can return to their chosen sport. Steve works with private patients at Cannington Physiotherapy. He also works with corporate clients within different industries where he is involved in work injury rehabilitation and functional capacity assessments for employment suitability.


Lydia Hirst
Lydia completed the new, progressive physiotherapy program at Notre Dame University, graduating in the inaugural physiotherapy group of 2006. Initially she worked in a hospital setting rehabilitating surgical, cardiac, respiratory patients and working in women's health. From there Lydia began and completed a year of Clinical Pilates instruction and has since been involved in Pilates instruction with patients for core strengthening and rehabilitation. This has led to Lydia's strong interest in injury prevention and exercise based rehabilitation that also includes hydrotherapy. After travelling around Europe and UK in 2009, Lydia returned to Cannington Physiotherapy to continue in her profession. Lydia has enjoyed many years of playing soccer and has previously travelled and played with West Australian state soccer teams.


Kelsey Wheeler
Kelsey completed her physiotherapy degree at Notre Dame University and graduated in 2010. We have benefitted from Kelsey's expertise from 2007 when she joined our practice as a receptionist during her study, showing early enthusiasm for her profession. As part of her commitment to Cannington Physiotherapy she has already gained certification and significant experience in Pilates instruction and Kelsey's ongoing experience as a physiotherapist for the Demons State Netball League team has provided a good background for sports injuries. Kelsey is a Level 1 Sports Trainer and enjoys netball coaching and playing as well as Fitness Boxing. Kelsey is affiliated with the Australian Physiotherapy Association and, as well as participating in sports, enjoys watching and supporting the West Coast Eagles.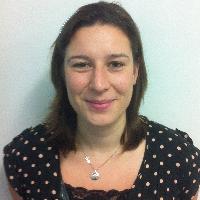 Ilena Odriscoll
Ilena completed a Bachelor of Physiotherapy Degree in Trinity College, Dublin, Ireland. She has experience in both the hospital and private practice setting having recently completed 3 years work of private practice in the South Island of New Zealand where she worked closely with orthopaedic specialists. In New Zealand Ilena was also responsible for educating work organizations on injury prevention and for providing ergonomic advice. Ilena has completed numerous manual therapy courses in New Zealand including McKenzie lumbar techniques, and myofascial dry needling. Ilena has a keen interest in orthopaedic post operative rehabilitation and exercise rehabilitation as part of return to function following sports and work injuries.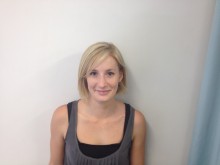 Jessica Chilvers

Jessica is a physiotherapist from the University of Notre Dame. During her time at university she worked as a sports trainer at Palmyra Rugby Club. Jessica has experience working in both private practive and with sport clubs.Since working as a physiotherapist Jess has formed particular interest in Bowen Therapy, specifically neurostructural integration technique (a form of alternative soft tissue therapy) and acupuncture. Having undertaken pilates classes herself for many years and experiencing the benefit of it first hand, Jess became a member of our clinical pilates team!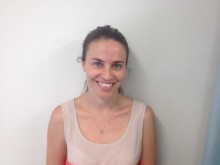 Tennille Ricketts

Tennille Ricketts has a Bachelor of Exercise Science and Master of Physiotherapy from Griffith University. She has worked with both the Breakers and Bond Pirates Rugby Union Clubs. Tennille's special interests include musculoskeletal and sports physiotherapy as well as paediatrics. Tennille is responsible for our hydrotherapy and gym-based rehabilitation programs.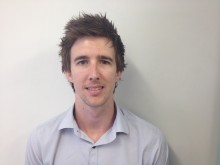 Callan Lewis

Callan previously worked as an Exercise Physiologist prior to undertaking his Masters of Physiotherapy. Callan is passionate about injury rehabilitation and prevention and has developed his knowledge working alongside a number of sporting teams including ACT Softball and Western and South Australian Indoor Netball. Outside of work Callan keeps active regularly playing Basketball and Netball all over Perth.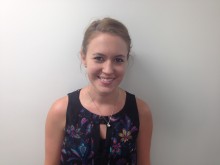 Jenna Bovell
Jenna graduated from Notre Dame University in 2010. She has been working at a large private practice in Perth since November 2010 before travelling for 6 months through Europe in 2013. She completed an extensive Pilates Instructor Training Program (500hours) in 2011 and the WorkFit training program in 2012. She has also completed a Level One Mat Pilates course under the Pilates Institute of Australasia. Jenna has previously worked as a sports trainer and Physiotherapist for the Palmyra Rugby Club and also did regular massage for the Perth Wildcats basketball team from 2009-2012.
Jenna has an interest in musculoskeletal physiotherapy as well as dance and sporting injuries. She enjoys taking clients through Pilates classes and also participates in elite Pilates Reformer classes. Other interests include dance, netball and travel.






Douglas Proctor

Doug recently completed his physiotherapy degree at Curtin University. After taking 6 months off to travel at the completion of his studies Doug joined Cannington Physiotherapy. Doug has a strong sporting background and outside of physiotherapy he is a keen triathlete and regularly competes in triathlons, running and cycling events. Doug has developed a particular interest in the management of people with a variety of musculoskeletal disorders particularly those with endurance and multi-sport injuries and helping these people recover quickly and perform at their peak.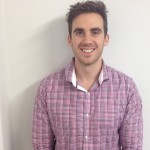 Jordan Duncan

Jordan completed his degree in physiotherapy at Curtin University. During his undergraduate training he was exposed to a variety of different physiotherapy settings but found himself drawn to the private musculoskeletal setting.Jordan enjoys treating a range musculoskeletal conditions ranging from acute sporting injuries to post-surgical orthopaedic conditions, as well as common neck and back injuries.
Outside of Physiotherapy Jordan enjoys going to the gym, playing basketball and playing the drums.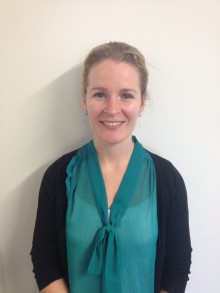 Noelle Casey

In 2011 Noelle completed her degree in Physical Therapy and Applied Science in Dublin, Ireland. During her study she gained experience treating in private practice and with a range of local sporting teams. After completing her degree Noelle moved to Australia where she has been working as a Remedial Massage Therapist.
Noelle is affiliated with the Australian Association of Massage Therapy (AAMT) and has a keen interest in treating muscle imbalance, sporting injuries and supporting people to return to optimum level of function and fitness. Noelle uses a variety of treatment methods such as myofascial release, mobilisations and muscle energy techniques.
Map